Hi everyone! It's Shonda! I know I don't post often and I do have to tell you that blogging needs to take a back seat in my life. I truly want to pour into my family and home in this season of life. I am very busy at home with homeschooling, cooking, decluttering and spending time with my husband. I have learned that I can't fit it ALL in. But I do like to jump on here from time to time and share what I like, some reviews and various other things. Thanks for hanging out with me.
What I did in 2015:
*I read 24 books and tracked them on
Goodreads
. It was fun to make a challenge that worked out to be 2 books a month. I have a variety of fiction, non-fiction, parenting, marriage, outreach, self-help, Bible study and more. I will share some of my favorite books next month.
*I did 2 fitness challenges with
Bikini Body Mommy
. I really enjoy her workout routines. I usually write them in a spiral notebook and track my repetitions. Every 15 days she does a "fit test." It's great to see progress. I hope to do the new 5.0 challenge that is coming up soon. LOL, I don't look like that, but when I do the workouts I definitely feel more fit, more energy and happy!
*I also did an
Ageless Woman Detox
this fall which I blogged about. But I wasn't able to continue the full re-entry program as we started to get ready for our trip to Mexico. I just can't seem to juggle too many things at the same time.
*I memorized 24 verses with
Living Proof Ministries
(Beth Moore) Siestas.
*I donated bags and bags of stuff 6 times to the Goodwill pick up drivers this year. And I still have MUCH more to declutter! I am going to work through the 52 weeks challenge at
Home Storage Solutions
and also grab some ideas from
Organize 365
. I really like the podcasts from Lisa Woodruff.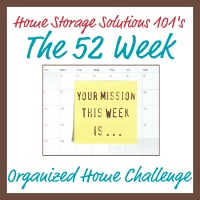 *One really significant change I made this year was to have a weekly review where I take out my
Sunday Basket
and go through it (mail, bills, etc. that I stick in there during the week that can be handled in one day), make a meal plan, sketch out my week in my
Homemaker's Friend Daily Planner
and keep current with the budget, pictures to download, errands to run, people to contact, small business things to write on my task list and more. This is a great way to prepare for the week and keep my days, weeks and months organized.
These are just a few of the things that are keeping me busy.
Here is my plan for 2016 on the blog
:
*I am going to share my top 5+ book picks from 2015 and share in a video in January.
*I will share about our Mexico trip.
*I will be sharing a few book reviews, products I love and other tidbits throughout the year.
I am super busy homeschooling and trying to declutter my home. This blog is a fun place to hang out when I'm not reading, homeschooling, memorizing, working out and traveling!
PS. If you want to check out my homeschool blog, come visit
Milk N' Honey Learn and Grow
.
I hope you have had a fantastic year and that you are looking forward to the coming year.
PS. I will share my updated Homemaking Binder via video soon too!